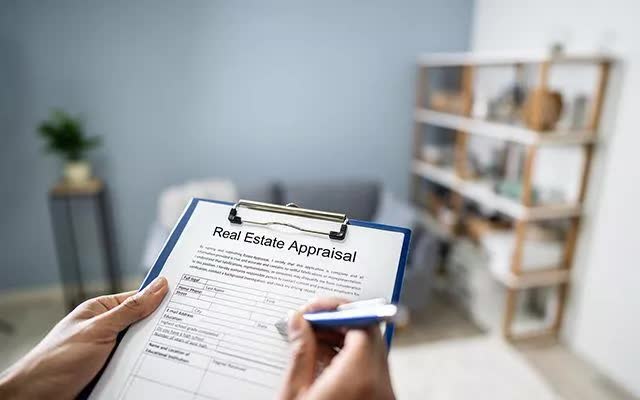 Let An Appraiser Be Your Lender
As a real estate investor, you already know appraisals are an essential part of the business. You've likely met with appraisers before. And, like many others in the real estate industry, you may be confused about what appraisers do, how the process works, and how to best work with appraisers.
The most significant difference between DFW Investor Lending, LLC and other
hard money lenders in the DFW
Market is that our loan officers are appraisers. But, do you know why this is so important?
Oftentimes, those involved in real estate see appraisers as adversaries or "roadblocks," which is understandable given the industry is driven by value. I believe appraisals should be considered more as a safety net. A true understanding of value can protect buyers, borrowers, and lenders, because, in real estate, having this information is essential to sound decision-making. This is perhaps even more true for real estate investors, who depend on value data for their income.
Why Are Appraisals Important?
You probably would not start a new medication without consulting a doctor. In the same way, appraisers can be most useful when checking the "health" of your real estate dealings, and this is why they can be so important to you as an investor and borrower.
The nature of investor lending is that it is a short-term loan, typically six to twelve months. Regardless of your exit strategy, you will likely have an appraisal as part of the next step in the process. If you invest in "fix and flips' it is likely your buyer will need an appraisal for financing. If you plan to hold your property for rental income, you will refinance to lower interest carry and increase cash flow. In either scenario, it will involve an appraiser.
Knowing this, I think you'll agree it makes sense to understand how an appraiser will view the property and the likely outcome of the appraisal. Of course, it would be impossible to know exactly how the appraisal will turn out, but we tend to think like appraisers while lending and consulting with our clients as appraisers ourselves.
Other benefits of working with appraisers as lenders
Besides considering how an appraiser will view the property in the future, there are other benefits of working with an appraiser when investing.
Appraisers consider many property characteristics aside from condition and living area size. Are you familiar with these? We are…
As lenders and appraisers, we don't rely on outside appraisers for underwriting. This means we can get to the properties faster, render our findings faster, and rely on our vast experience as appraisers and investors to understand the potential ARV better.
Being appraisers means we are in the field more, thus allowing us to be more connected with current market trends, both in value and construction practices.
We personally visit the subject property before the purchase, as well as during the repair phase. Being more familiar with the property helps us make better lending decisions and makes it possible for us to offer advice specific to the project when needed.
After consideration of all of these benefits, it just seems to make good sense to work closely with an appraiser as your lender. In the end, the more you know, the more effective you will be.
Appraisals have many uses, and without exception, users should expect and desire an unbiased and correctly derived opinion of value. Lenders need to make sound and safe loans to mitigate potential loss. Buyers should know the true value of their desired home. Sellers need to know an accurate value so they do not under-sell their house or waste time in the market trying to get an unrealistic price. Investors need proper data to make important project-based decisions. In all these cases, it should be apparent how important appraisals are to the dynamic world of real estate.