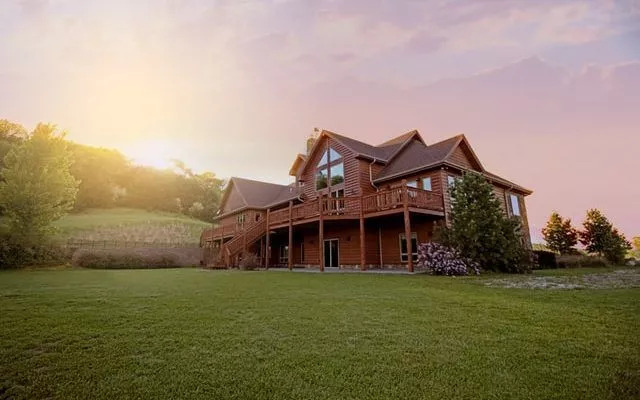 4 Reasons the Dallas Real Estate Market is Attracting Investors
Real estate is a continuously evolving market. Properties, which are considered top assets, are usually in demand for various reasons. This is why investors are always on the lookout for possible viable growth within specific areas across all states!
In 2021, there is a predicted jump in the growth of the Dallas real estate market. This city situated in North Texas is becoming a true metropolitan gem due to its big-city developments, vast suburban home life, and a warm climate that's friendly for all ages. A popular quasi-gateway city, it definitely serves itself as a prime location for new homeowners, family builders, and investors.
Backed up with numbers and forecasts, let's look at the four different ways the Dallas real estate market is attracting investors.
As reported by the Dallas Business Journal, the Dallas population has grown by nearly 2% in the past year, holding the
most residents in a state across the U.S.
Combining city residents and metropolitan residents, there are 9 million people residing in Dallas. This is considered the
biggest population surge
in the U.S. for the next decade by the Dallas-Fort Worth. A hotspot for millennials, the median age in Dallas is 35 years old.
Of course, multiple industries are also booming in this area. The majority of
the Dallas labor force
is comprised of building design and construction employees, headquarters and operations staff, food and beverage staff, IT service experts, logistics workers, and telecommunications employees. There's a wide variety of career paths in this city alone!
Maintaining its status as one of the biggest job hubs in the country, Dallas is able to provide stable and permanent employment for its residents. With such a fast-growing area, the city-wide
GDP is nearly $523.9 billion
, after a 2.89% employment growth and a 3% annual median household income growth.
In the past five years, there has been a growing increase in demand when it comes to homes in Dallas. Due to its accessible price margins, many residents from high-cost living areas like New York and San Francisco have bought properties in Dallas and have moved there. In as quick as months, home values have increased over 50%, and single-family median home prices have jumped 13% per annum!
Attractive Mortgage Rates
Neighborhoods across Dallas are rapidly becoming the most sought-after home markets in North Texas today. Moving forward in 2021, Dallas has become an attractive spot for renters due to its growing population, many job opportunities, and further exciting developments.
As rents have increased year after year in the past decade, the median rent is still at an affordable
$1,997 per month for a 3-bedroom home
. With this kind of home and financial setup, Millennials and Generation Z-ers are increasingly encouraged to take up at least half of Dallas' population.
For most of us, getting your money's worth is a way of life. Dallas, with its exponential growth, is worth comparing to bigger cities such as New York and San Francisco. Apart from its affordable cost of living, Dallas is ranked as one of the best 25 places to live and retire in the U.S. because of its well-rounded environment of home life and family building, public schools, diverse culture, housing, and nightlife and recreation. At the same time, it is now ranked as one of the best places for a business career in the country! Fit for all professionals; this is definitely the city to be in.
Do you want to become a real estate investor in Dallas? If you're ready and you're looking for a
hard money lender in Dallas
, then the DFW Investor Lending is your best bet. We offer full-service loans from all the angles of the business. View our Hard Money Loan Programs and begin today!